358 anti- climb fence price
If you want to know
358 anti- climb fence price
,you can pay more attention to
Anping XinBoYuan Wire Mesh Products Co., Ltd.
358 high security fence also known as " PRISON MESH ", this production offers the best value for performance, durability and appearance.
'358' comes from its measurements 3" x 0.5" x 8 gauge which equates to approx. 76.2mm x 12.7mm x 4mm in metric. It is a professional structure designed for high security environments, combined with an steel framework, coated with heavily zinc or RAL color Powder coating.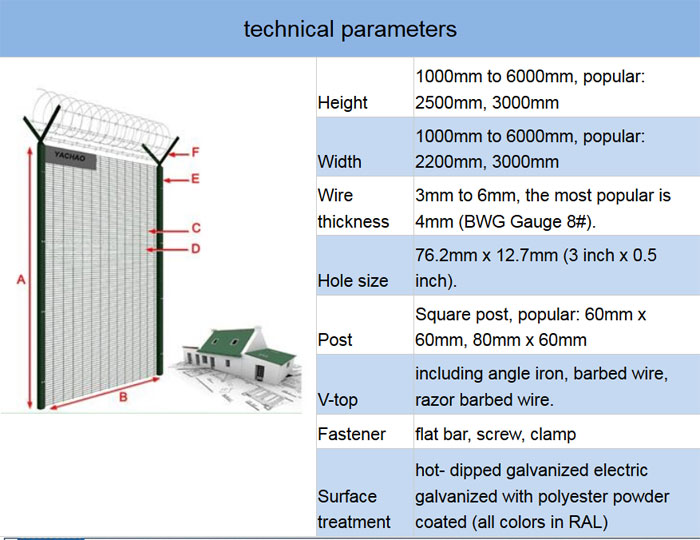 Application :
♦ Anti-climbing: more small openings, no toe or finger holds.
♦ Anti-cut: robust wire and welded joints make cutting very difficult by bolt cutters and wire cutters.
♦ High strength welded at each intersection.
♦ Durable: covering Galfan and polymer powder coating ensure a long service life.
♦ Mesh fencing specially configured to provide maximum visibility, especially used for emergency and electronic detection systems.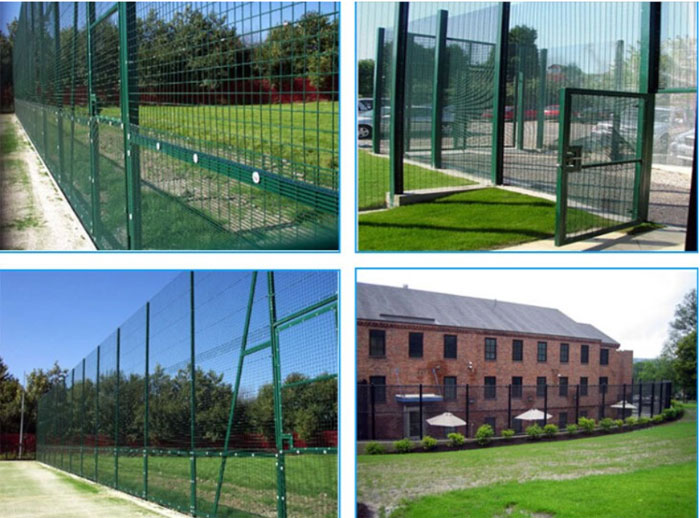 Anping XinBoYuan Wire Mesh Products Co., Ltd
.,it is a professional wire mesh manufactured company,which combines with production, processing and sales. With unique environmental advantages and support from majority of colleagues; coupled with the efforts of all staff, so that our company quickly developed into a strong enterprise having abundant technical force, rich experience of wire mesh, completed detection means , and capable of producing a variety of wire mesh products.
Contact:
Victoria
Email: gabion@china-wiremesh.com.cn
Tel:+8618730117957
What's app: +8618730117957
Address: 2217 Room ,Binjiang Yougu Building, Qiaoxi district, Shijiazhuang City, Hebei Province, China