Serrated Steel Grating
The
serrated steel grating
is usually referred to as the tooth - shaped steel grid.Serrated steel grating is flat and twisted square steel made of steel plate, in addition to outside has the characteristics of ordinary steel plate and USES also have strong ability of anti-skid, especially suitable for wet, satiny, offshore oil platform, etc.The serrated steel grating is treated with hot dip galvanizing and has a strong rust resistance. This product can be made of gutter cover and frame with hinge joint, anti-theft, security, opening convenience.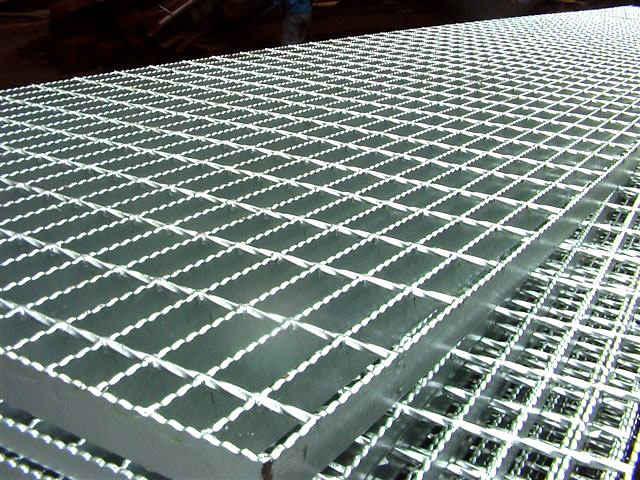 Anping county xinboyuan wire mesh products co., LTD is a large Serrated Steel Grating Supplier specializing in the production of steel grating. After nearly twenty years of continuous developments, anping xinbo yuan wire mesh has grown into a well-known brand in the same enterprise, and the progress of xinboyuan has proved the success of today.

From 1990, the company successively obtained the hebei star enterprise, the hebei province heavy contract and the credit enterprise, hebei famous trademark enterprise, AA grade credit customer and so on.Xin bo source screen has advanced production technology equipment, high-quality raw materials, based on the integrity of the enterprise concept, to provide you with the best quality products, the best service.
After years of research and innovation, my company scientific research personnel new products constantly, form, hot dip galvanized steel plate, platform, steel plate, steel case board condole top, stair step plate, ditch cover plate, splicing steel plate and other steel plate products.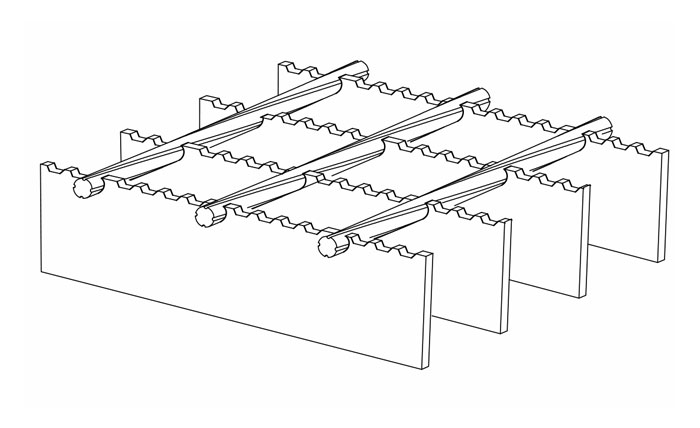 Serrated grating specifications:
1.Bearing bar: 20x5, 25x3, 25x4, 25x5, 30x3, 30x4, 30x5, 32x3, 32x5, 40x5, 50…75x8mm, etc.
2.Surface treatment: Black, Hot dip galvanized, Cold dip galvanized, Painted, Powder coated, or as customers' requirement.
3. Bearing bar pitch: 25, 30, 30.16, 32.5, 34.3, 40, 50, 60, 62, 65mm, etc.
4. Cross bar pitch: 40, 50, 60, 65, 76, 100, 101.6, 120, 130mm or as customers' requirement.
Serrated steel grating produce process: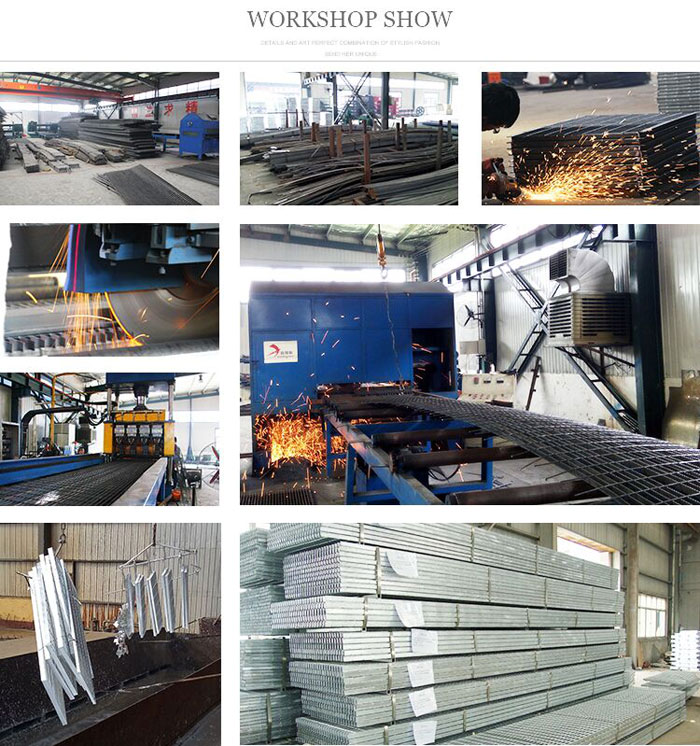 If you are looking for a professional Serrated Steel Grating Supplier from China, you can contact us. We will reply your inquiry as soon as possible.
AnPing Xinboyuan Wire Mesh Products Co.,LTD
Emily wang
Room 2217, 22/F,Binjiangyougu Building, Xiumen street and Minsheng Road, qiaoxi district, Shijiazhuang city,Hebei Province,China
Tel(what's app): +86 13292878767
Skype: +86 13292878767
Fax:+86-318-7637111
Email:china@china-wiremesh.com.cn
Web:
www.xby-wiremesh.com